The first project
from
Cloudkid
I've worked on that's a secret no mo'!
Did a bunch of random things on this one, with a lot of help from
Mike Annear
, who animated the three main skating loops (normal, fast, and tired). I tackled all of the other moves and tricks in between, which were crazily boarded by
Kim Hui
.
I also did the introduction animation, two of the idle animations (the arm stretch and skate test) on the level select screen, and integrated the 3 main costumes on to Fizzy (THE TRON ONE'S MY FAV BTW) for the level select screen and throughout the actual game play.
Here are a couple progress stills, just to show what this stuff looks like before clean-up.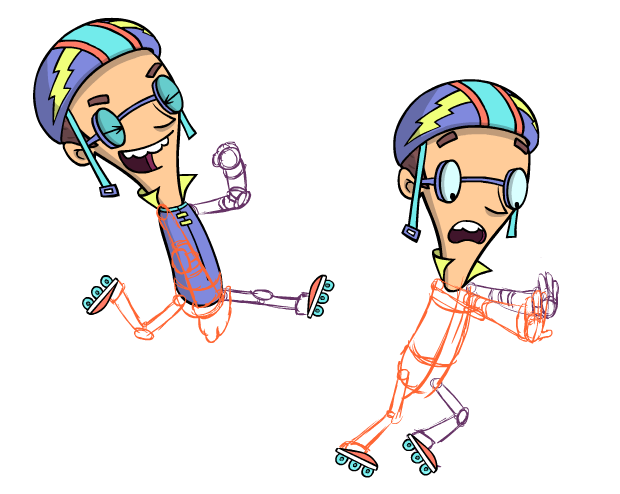 CHECK IT OUT, Y'ALL.