Finished
the more difficult half of
a scene.
Just for comparison, trying a different color scheme for the background. It wasn't working with some of the other characters' palettes.
Also changed this kid's skin tone, hopefully now he'll look less jaundiced on other monitors D: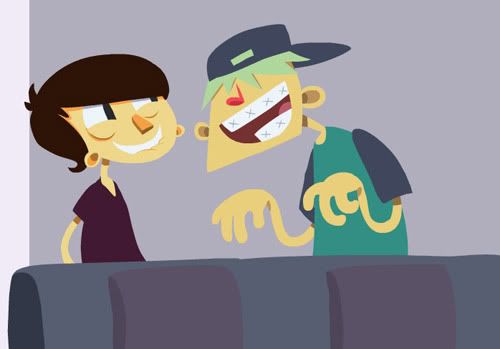 Still have a lot to do before presentations tomorrow, I want this one dooooooone.